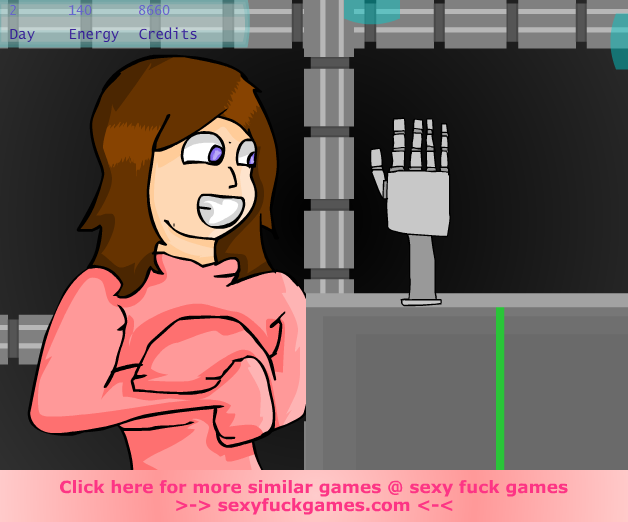 After a month of concerntrated grind, deleting and remaking lost work, and pushing myself to be the sort of creator that so many of you see me as, I'm proud of announce Slut quest 2: Except it's in space in this one. As it stands, I'm in the final 85% of phase 5/6, meaning a few days of focus and grind will be enough to finish all but the music, and since I don't make my own music, it's up to my music guy to not cause a delay. after that, I usually time exactly an hour to try to break the game before I finally release it.
Allow me to put into context just how huge an improve this game is over slut quest 1. Through out it's various locations, there was a grand total of 28 counting the ending cinematic. Compare that to the sequel, which boasts 68 animations, of a far greater animation fidelity.
The game is twice the length of the original slut quest, going from 15 locations to over 30, each a varied place full of exploration and charm 
In slut quest 1 you had a single home hub, in slut quest 2, you can purchase multiple different properties, each with their own graphic and animations.
in slut quest 1, the goal of the game was to mindlessly grind stats, but in 2, you have multiple ranking systems to achieve, providing a far greater sense of achievement and progression
in slut quest 2, the graphical user interface sacrificed all possible astetic charm on the altar of functionality. that is not the case this time around. gone are the 2 colour buttons on an ugly interface, in its place, a coherent and colour coded system that makes navigation easy. the hud is also no longer cluttered with a myriad of stat bars, now the stats and ranks are collapsable and will no longer get in the way of the game.
As for the graphics, that is a natural progression, as it's been almost a year since I made the last slut quest game. Character anatomy has improved, so has the quality and attention to detail of animations.